WHY CHOOSE SOTAM HOME INSPECTION
AT SOTAM MAISON DOC EN BÂTIMENT, WE ARE COMMITTED TO:
Provide unparalleled, personalized service that no one else offers.
Treat our customers in a "World Class" way
Make a careful and serious inspection.
Pay attention to detail and go the extra mile.
Respect our delivery deadlines to the satisfaction of our customers
Submit a quality report on time.
Do the right things, at the right time, for the right reasons.
Provide personalized service and follow-up
SOTAM Home Inspection offers different types of inspection.
For each inspection we provide:
Detailed report in 48 hours, in order not to delay the purchase process (Report sent by email in PDF format)
All documents (report, photos, convention, etc.) will be burned on a DVD and sent by post.
INSPECTION METHOD
Complies with the AIBQ Standard of Practice: A pre-purchase inspection is an inspection of visible and easily accessible components of the various systems in a building.
Service agreement
Owner-seller declaration
Certificate of completion of the inspection
Our inspection method consists of making a careful visual inspection of the property in order to give our client a better knowledge of the building chosen at the time of the inspection.
It is strongly recommended that you join the home inspector during the inspection of your future purchase, this will give you the chance to familiarize yourself with your future property and its characteristics. It will also allow you to discuss observations made during the inspection with your home inspector.
PART INSPECTED DURING OUR VISIT
Slide 1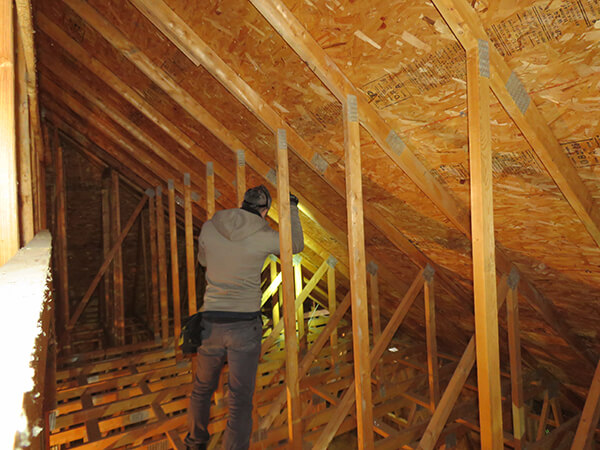 STRUCTURE
Fondation
signe d'infiltration d'eau
Dalles de béton
Planchers
Murs porteurs, mitoyens
Poutre et Colonnes
Structures de toit
Slide 1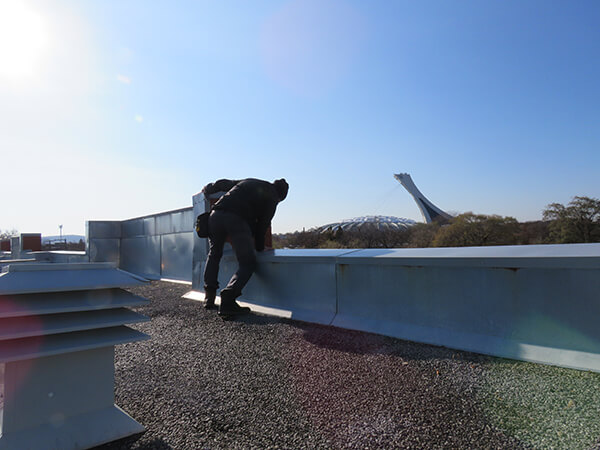 EXTÉRIEUR
Revêtement extérieur (Maçonnerie, Bois, etc.)
Portes et fenêtre
Porte de garage
Terrasses, balcons et perrons
Avant-toit
Aménagement extérieur
Drainage extérieur
Is it important to have my house inspected before the conclusion of my offer to purchase
Sotamdocadmin
2021-05-06T16:43:03+00:00
It is essential to have your home inspected, and this even before the conclusion of your offer to purchase. Having your home inspected by a SOTAM-Inspection en bâtiment home inspector will give you a good idea of ​​the most important purchase of your life that you are about to make.
Is the presence of the buyer important?
Sotamdocadmin
2020-10-24T19:15:11+00:00
The presence of the buyer is essential during a building inspection. During the inspection, your home inspector will take the opportunity to discuss any anomalies observed and immediately answer your questions.
What is the deadline for receiving the report?
Sotamdocadmin
2020-10-24T19:17:57+00:00
Your building inspection report will be completed and sent out within 24 hours of completing your inspection.
What are the sectors by SOTAM-Building inspection?
Sotamdocadmin
2021-05-06T16:43:54+00:00
We serve the Laurentians, Laval, Lanaudière, Montreal, the South Shore and the Eastern Townships. But we can travel to all regions of Quebec as needed and this at no additional cost.